Terrybrook Farms
Building the Tradition of an Enduring Family Lifestyle
The Terrybrook Farms story begins on a sun-drenched afternoon in 2013 when two of Kansas City's best-known developers and builders wandered 160 acres at 171st and Switzer. Don Julian, founder and president of Don Julian Builders and owner of the property, and Brian Rodrock, founder and CEO of Rodrock Homes, realized their combined passion for developing and building originated from the same playbook.
They also discovered that the land's history and its sense of place resonate as a place perfect for families.
"During that high-energy conversation Brian and I exchanged ideas about what a community could look like on this prime swath of land,'" Don says. "Although his family's long history in Kansas City of providing quality homes in premier communities is different from mine, it was clear we shared similar ideals and principles."
Brian, a third-generation developer and builder, adds that it was the right place and the right time for him to join forces with Don, whose company has been a household name in Kansas City for more than 40 years.
"I had been searching for an opportunity like this," Brian says. "To be working with Don is a dream come true."
Where families come home. And so the beginnings of Terrybrook Farms, Johnson County's first master plan community since 2008, were envisioned by two names synonymous with innovation, building signature family homes with integrity and concierge customer service. Leveraging their experience and financial strength to bring Blue Valley's most exciting residential real estate project to vibrant life, the Julian-Rodrock Homes Community will provide buyers the opportunity to purchase or build homes of distinction.
"I have admired Don and his team for decades," Brian says. "The 800-home Riss Lake community in Parkville is just one example of his caliber of work. Everything Don Julian does starts with a commitment to excellence."
The duo handpicked three Kansas City builders to join them at Terrybrook Farms: James Engle Custom Homes, Roeser Homes and New Mark Homes.
"These companies represent some of the region's best," Don says. "Along with the planned amenities at Terrybrook Farms and its location in the Blue Valley School District, buyers will find a place to call home that's unique to the area."
"To be working with Don is a dream come true."
"That home and the land were my father's way of healing from his experiences in World War II and a place to raise his family."
Home begins here. Terrybrook Farms is an area steeped in the tradition of family living—a place that's always embraced the notion of putting down roots, raising children and enjoying the best that life has to offer. The Julian-Rodrock collaboration exemplifies the heritage that Bert Brooks Jr., a husband, father, soldier, equestrian, farmer and businessman, imagined for his own family in the 1950s.
Phyllis Brooks Little, formerly of Leawood and now a Colorado resident, grew up with her parents, Bert and Mary Bob Brooks, and two siblings, Barbara Brooks Nielsen and Bert Kyger Brooks, on the expansive 80-acre family homestead that is part of the 160 acres which now encompasses Terrybrook Farms. Bert purchased the land, which came with an old barn, situated on Terry Road outside Stanley, Kansas, in 1951.
According to Phyllis, Bert immediately purchased a horse and a Shetland pony for his children to enjoy when visiting the property on weekends. It wasn't until 1956 that Bert's dream house—a five-level French Mansard-style home—was complete and he and Mary Bob and their children took up permanent residence. Throughout the years, in addition to a myriad of horses—including a quarter horse stallion named Terry Bars—Bert raised cattle, chickens and nurtured many dogs as family pets on the homestead.
"I was in second grade when we moved out from the city to the country," Phyllis says, "and I lived there until I went away to college. That home and the land were my father's way of healing from his experiences in World War II and a place to raise his family."
Phyllis remembers an idyllic childhood, one where she and her brother and sister rode horses and played endlessly outdoors. Following Bert's passing in 2001, the family farm was handed down to and operated by his children. Despite numerous offers from other parties to purchase the land, they decided to sell the property in 2005 to Don Julian—someone the Brooks children trusted with their childhood memories.
"He's honest and straightforward," Phyllis says. "He has a wonderful reputation and does a top-notch job building quality homes. We knew Don would be a good steward of the land."
And so begins the next chapter for Terrybrook Farms—where families will make their own priceless memories for stories of the future.
Maple Ridge of Terrybrook Farms · Stone Creek of Terrybrook Farms
The Estates of Terrybrook Farms
Prime location · Award-winning Blue Valley School District
· Handpicked amenities
Acclaimed builders and developers
A Julian · Rodrock Homes Community
All historical pictures provided courtesy of the Bert and Mary Bob Brooks Jr. family.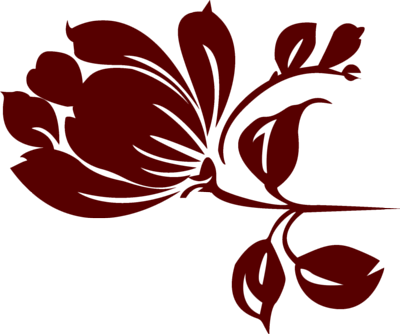 A Julian • Rodrock Homes Community
Maple Ridge (913) 424-2263 | Stone Creek, The Enclave & The Estates (913) 424-3002