Jim and Cindy Engle founded James Engle Custom Homes in 2000 while exploring their passion for real estate. Relationships built over the years that sparked ideas to break away from traditional building industry processes and techniques, along with the determination
to create, implement and continually improve processes, fueled the company's growth. Every member of the JECH team tackles the company's mission statement, "Building Homes ... Building Relationships," with enthusiasm, working in harmony with buyers, real estate agents, developers, vendors, trades and colleagues to help homeowners their dreams.
James Engle
Custom Homes, LLC
New Mark Homes was founded in 2005 by Don Julian with a mission to help people realize the dream of homeownership, of having a quality home at an affordable price. Since its inception, New Mark Homes has enjoyed continued success in this mission by adhering to a time-tested, dependable formula. A recipe that features two key ingredients: affordability; and the
traditional quality of expected excellence from the renowned award-winning Don Julian Builders.
Every beautiful home by New Mark Homes has the "Don Julian" stamp of approval! Don Julian Builders is one of Kansas City's most successful and respected homebuilding companies for over 40 years. Julian has been dedicated to building homes that are a superior blend of architectural design, quality craftsmanship, and attention to detail. He backs them with the highest level of committed customer service to make sure that each family continues to be satisfied with theirnew home.
"Building an exceptional home demands a special understanding of the marketplace, construction processes and most of all, the home buyer's needs and desires," explains Craig Archer, manager and who along with Don Julian is a principal of New Mark Homes. "Effectively utilizing this understanding however, requires vision and flexibility. These talents have been
honed to perfection at New Mark Homes. Our sole purpose is to create an affordable, quality-built product of excellence."
Innovative designs, creativity, elegant elevations, thoughtful exciting floor plans, top-quality materials, exquisite home details, expert craftsmanship and true value to last a lifetime, were once exclusive to only upper bracket homes. These exceptional features, at remarkably affordable prices, are the trademark of New Mark Homes.
Craig Archer has been with New Mark Homes for over 10 years and has earned his bachelor's degree in Construction Management as well as bringing 15 years of home building experience to New Mark Homes. Prior to coming to New Mark Homes, Archer owned a framing company helping to expand his knowledge of the building process.
Exceptional craftsmanship, top quality materials, and lasting customer service are just words to some, but at New Mark Homes, they are the fundamentals of their commitment to building relationships. We offer distinctive plans, unique decorating touches, exciting communities, compelling exteriors, and a knowledgeable, efficient staff. We work directly with our
homeowners, recognizing the importance of honesty, value, and integrity in the process of turning dreams into reality.
New Mark Homes
Continuing a Blend of Tradition, Quality and Affordability
With more than a decade of experience building custom homes in Johnson County, Roeser Homes has quickly established itself as one of Kansas City's premier building companies by developing a business model founded on communication and impeccably designed floor plans. Austin Roeser and his professional team are dedicated to the building process, craftsmanship and attention to detail and committed to addressing each
client's unique needs. Roeser's hands-on approach, from the creation of the floor plan to multiple onsite meetings with homeowners, creates a straightforward and stress-free homebuilding experience.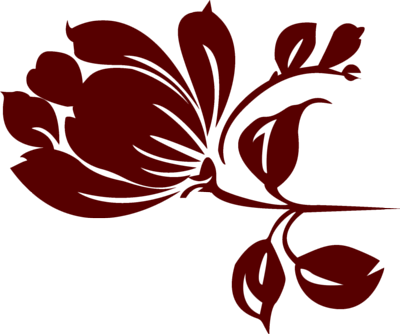 A Julian • Rodrock Homes Community
Maple Ridge (913) 424-2263 | Stone Creek, The Enclave & The Estates (913) 424-3002